Cafe Manager
Average 37.5 hrs/wk over 7 days (annualised hours) £18,000 p.a.
Cafe Team Leader
Average 32.5 hrs/wk over 7 days (annualised hours) £7.50/hr
Two new team members are needed for our busy cafe. You'll need to be energetic, organised, hard working with previous experience of working in a cafe or retail environment.  Equally comfortable hands on with the team or helping to grow the business, you will be a key part of the Visitor Services Team, and will take part in the duty manager rota.
Closing date:  April 8th 2016
You'll need your own transport and be willing to work regular weekends, Bank holidays and occasional evenings.  Download an application and job description below.
Please send completed application forms to Julie Barklam at heritagetrust@wentworthcastle.org
Volunteers needed!
Volunteers help us in all areas of our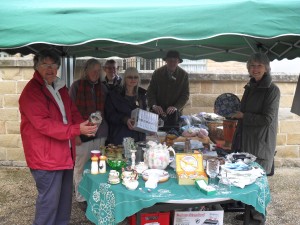 work – in the Gardens, Parkland, in the Office and in the Long Barn Visitor Centre. Volunteers are different ages and come from all walks of life.  Some volunteer a little, some a lot and all are welcome.
For more information about volunteer opportunities, please contact our Learning and Community Education Officer on 01226 776040 or email heritagetrust@wentworthcastle.org
Volunteers take on the following kinds of roles,but we are very flexible and grateful for any help:
Fundraising volunteers selling donated items to support our restoration projects
Volunteer Rangers to help patrol the 500 acre Parkland
Volunteer buggy drivers to help less able visitors enjoy our hilly Gardens.
Gardens and Parkland volunteers to help with conservation and gardening tasks
Garden ambassadors, to help care for our restored conservatory
Office volunteers, to help provide office cover with our admin team
Volunteers to help in the shop and cafe and at admissions
Events stewards and house tour guides
Archive research
Logging team and carpentry volunteers
If you think that could be you, please do get in touch.  No particular skills or experience are required, just a willingness to pitch in and help!
You can also visit our Support Us pages for further information about volunteering at Wentworth Castle Gardens and our Friends Association.