Cafe Team Members Required
Cafe team members required for our busy Visitor Centre cafe . Various roles available. Please write in with your CV including experience and availability. Full and part time roles available. You will be required to work weekends, Bank Holidays and some evenings.
Please send your application to Julie Barklam, Wentworth Castle Gardens, Lowe Lane, Barnsley S75 3ET
julie.barklam@wentworthcastle.org
Volunteers needed!
Volunteers help us in all areas of our work – in the Gardens, Parkland, in the Office and in the Long Barn Visitor Centre. Volunteers are different ages and come from all walks of life.  Some volunteer a little, some a lot and all are welcome.
For more information about volunteer opportunities, please contact our Learning and Community Education Officer on 01226 776040 or email heritagetrust@wentworthcastle.org
Volunteers often take on the following kinds of roles:
Volunteer Rangers to help patrol the 500 acre Parkland
Volunteer buggy drivers to help less able visitors enjoy our hilly Gardens.
Gardens and Parkland volunteers to help with conservation and gardening tasks
Garden ambassadors, to help care for our restored conservatory
Office volunteers, to help provide office cover with our admin team
Volunteers to help in the shop and cafe and at admissions
Events stewards and house tour guides.
Archive research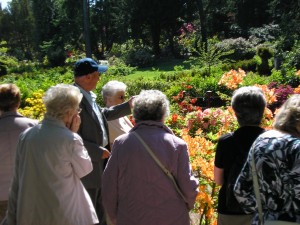 If you think that could be you, please do get in touch.  No particular skills or experience are required, just a willingness to pitch in and help!
You can also visit our Support Us pages for further information about volunteering at Wentworth Castle Gardens and our Friends Association.