Wedding & Hospitality Co-ordinator
Full-time Annual Salary up to £18,360
We are looking for an enthusiastic and customer focussed Wedding & Hospitality Co-ordinator. This is a great opportunity for someone to further develop their skills in their chosen field and be part of a team committed to further extend our reputation for quality.
As Wedding & Hospitality Co-ordinator you will provide hands-on direction and support to all parties throughout the delivery of the event.
In order to do this you will have a proven track record of working productively with others to achieve sales and high customer satisfaction.
This is a challenging role for a passionate and dedicated individual, who has excellent communication skills, attention to detail, a warm friendly personality, and drive to grow the weddings and events business.
Previous experience in planning and implementation of events or projects essential.
Closing date: 12noon, Friday 10th July 2015.
Own transport and able to work evenings, weekends & Bank Holidays are essential.
For a job description and application form please email;
heritagetrust@wentworthcastle.org
Visitor Services Assistants
Up to £6.50 per hour, minimum wage applies
We are looking for enthusiastic and energetic Visitor Services Assistants to join our friendly team at Wentworth Castle Gardens.
This is a varied job role and can involve working at our indoor and outdoor admissions points, working in our Gift Shop and helping with events as required.  Previous experience in a retail environment or other customer facing role is an advantage, however having a "can-do" attitude and a willingness to learn is more important than previous experience.  You will enjoy the buzz of busy days when the queue never ends and also get stuck in on the quieter days when we catch up with behind the scenes tasks such as cleaning, re-arranging our displays or minor maintenance tasks.
You will need to talk confidently to members of the public, helping them to choose the best admission ticket for their circumstances and up-sell items such as season tickets, guidebooks, hot drinks and snacks.
This is a zero hours contract and hours are varied depending on the needs of the business.  The role involves regular Saturday, Sunday and Bank Holiday working and may involve occasional evening hours.
To apply please send your CV and a covering letter explaining why you are interested in this role and what you have to offer the team to heritagetrust@wentworthcastle.org
For further information, please download the job descripton below.
Volunteers needed!
Volunteers help us in all areas of our work – in the Gardens, Parkland, in the Office and in the Long Barn Visitor Centre. Volunteers are different ages and come from all walks of life.  Some volunteer a little, some a lot and all are welcome.
For more information about volunteer opportunities, please contact our Learning and Community Education Officer on 01226 776040 or email heritagetrust@wentworthcastle.org
Volunteers often take on the following kinds of roles:
Volunteer Rangers to help patrol the 500 acre Parkland
Volunteer buggy drivers to help less able visitors enjoy our hilly Gardens.
Gardens and Parkland volunteers to help with conservation and gardening tasks
Garden ambassadors, to help care for our restored conservatory
Office volunteers, to help provide office cover with our admin team
Volunteers to help in the shop and cafe and at admissions
Events stewards and house tour guides.
Archive research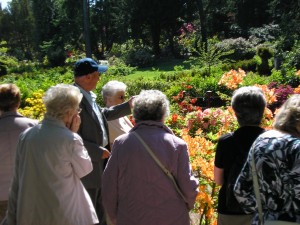 If you think that could be you, please do get in touch.  No particular skills or experience are required, just a willingness to pitch in and help!
You can also visit our Support Us pages for further information about volunteering at Wentworth Castle Gardens and our Friends Association.