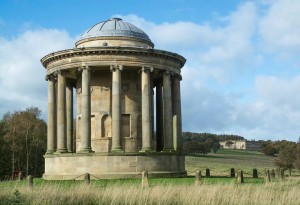 Historic Stainborough Park
Wentworth Castle near Barnsley is the historic home of the Earls of Stafford and is now in the care of the Wentworth Castle and Stainborough Park Heritage Trust.
Today, the Trust cares for nearly 500 acres of landscaped parkland, woodland and farmland as well the more formal pleasure gardens which surround the main house.  Together these make up South Yorkshire's only grade 1 historic landscape.
Created during the mid to late 18th century under first Thomas and then his son W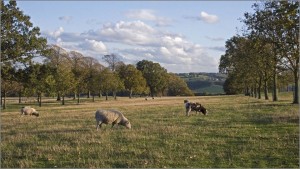 illiam Wentworth, the 1st and 2nd Earls Strafford (2ndcreation) respectively, the deer park's sinuous serpentine lake, Palladian bridge and elegant tree clumps epitomise the style of andscape made famous by Capability Brown - although there is little evidence that Brown actually visited the estate. Elements of the more formal radial

The 18th century writer and critic Horace Walpole, gave high praise to William Wentworth's achievements during a visit in 1756, enthusing "This place is one of the very few I really like, the situation, woods, views and the improvements are perfect in all their kinds."*
Today the parkland is a restoration work in progress, key points such as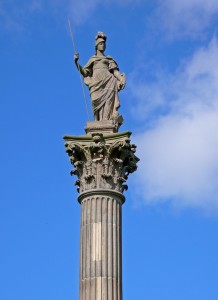 the majestic rotunda and striking Duke of Argyle monument have been restored to their original condition. The intricate pattern of lakes and mirror ponds were badly damaged by changes in the water table and ground levels caused by mining subsidence. These are a restoration project for future.
The parkland is also an important wildlife resource and also an example of good farming practices which work in harmony with the land. The Trust works closely with its farm tenants and local wildlife groups to enhance the biodiversity of the parkland.
The parkland is open every day during normal estate opening hours and visitors can choose from a variety of waymarked trails. Access to the parkland is free, but car parking charges apply. The parkland is grazed by deer and sheep and so dogs must be kept on a short lead at all times.
To mark the 300 years since the birth of Capability Brown in 2016, we're holding a study day on 22 April 2020 in conjunction with the Gardens Trust. This will feature talks from Brown experts, as well as a guided tour of our landscape. For more information, and details of how to book, please visit Brown Study Day.
*In The Letters of Horace Walpole, Volume III, p.28, by John Grant, edited by Peter Cunningham, 190
.